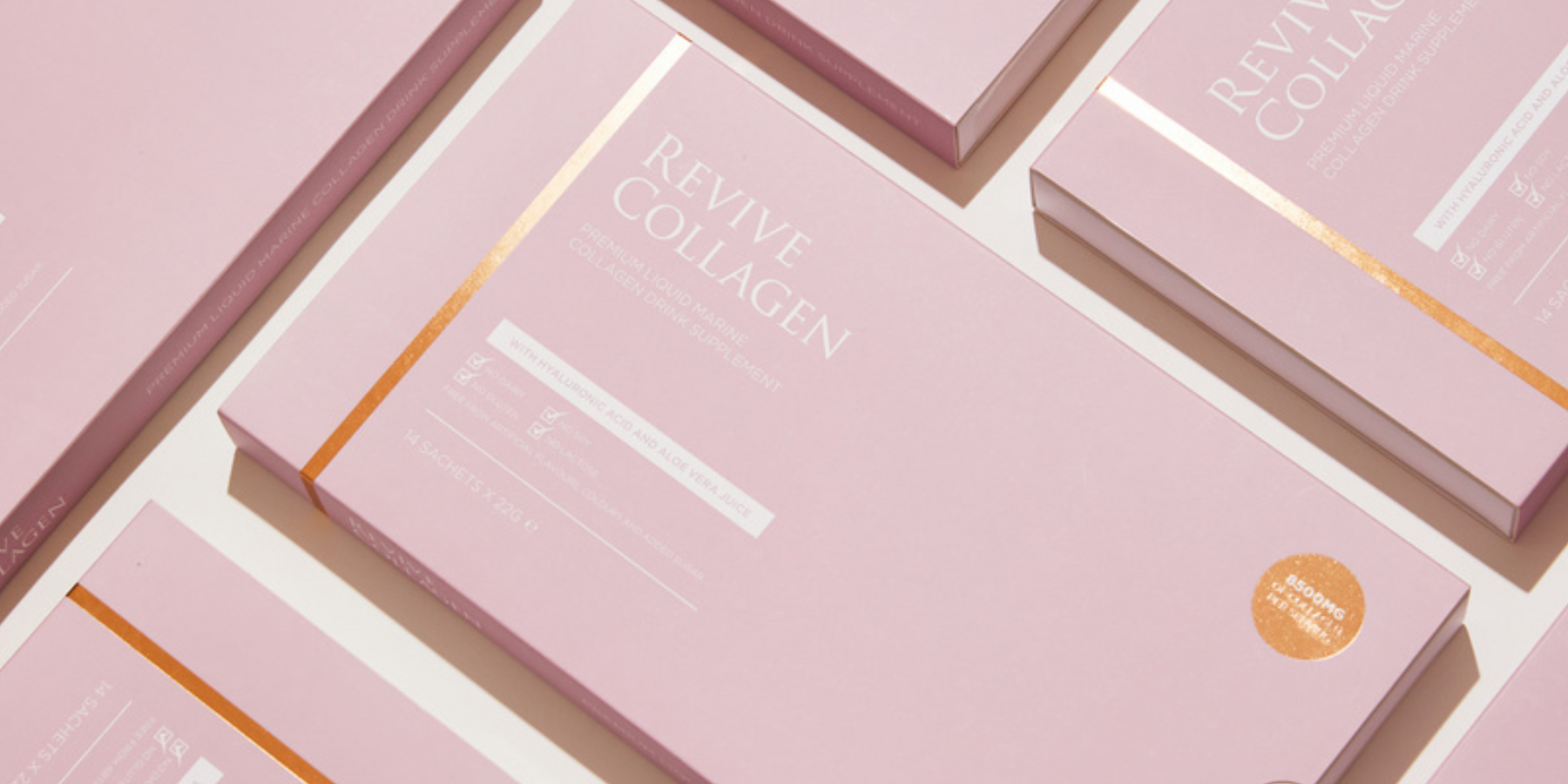 What Age Should You Start Taking Liquid Collagen?
Collagen is one of the most popular beauty trends of 2023. But, what is the best way to add this supplement to your skincare routine, and what age should you start taking liquid collagen? 
Why Do People Take Liquid Collagen Supplements?
As we get older, our collagen levels naturally decline after the age of 25. This causes our skin to produce fine lines, wrinkles, and uneven skin texture. It can also result in our hair and nails becoming weaker.
For most, when searching for the ultimate beauty products to nurture their hair and skin during the ageing process, liquid collagen stands out as one of the most highly recommended. Why? Because it helps to enhance collagen production from within which has a multitude of benefits for the skin, hair, and nails. 
Once you incorporate collagen into your regular beauty routine, you may notice that your skin and complexion appear more glowing and plump. Your hair may start to feel healthier, thicker, and your nails less brittle. If you try a collagen supplement, such as Revive Collagen Enhanced Plus, it also provides additional beauty ingredients such as Keratin which can help to boost these results even further.
Revive Collagen Enhanced Plus also includes Retinol and vitamin C, which further support collagen production. Vitamin C is also great when it comes to preventing long-term effects of skin damage on the skin, reducing dark spots, and preventing acne breakouts. 
Our Revive Collagen Enhanced Plus also provides you with your essential vitamins including; B6, B12 & D for an all-in-one beauty and wellbeing boost.  
What Is The Best Age To Start Taking Liquid Collagen?
You may think that you should only take collagen when you start to see visible signs of ageing, but this isn't necessarily true! Whilst you can start at any age, between the ages of 20-25 is a great time to start adding a liquid collagen supplement to your beauty regimen.  This way you can keep your collagen levels topped up as they start to decline from your mid twenties. 
Think of it as a preventative measure, instead of waiting for your skin to show the impact of collagen loss. Starting in your early to mid 20s will allow you to get ahead of your body's natural depletion and boost your natural collagen levels. 
If you're in your twenties and thinking about trying collagen, our Original or Vegan collagen drinks are a great place to start. Revive Collagen's original collagen contains a strong dose of 8,500mg of type 1 hydrolysed marine collagen, aloe vera, and hyaluronic acid - many of our younger customers love how it makes their skin glow, whilst helping to reduce acne breakouts and dry skin flare-ups.
Or, you may prefer our Vegan collagen alternative which is 100% vegan and has clinically proven results on the skin in 4 weeks including skin hydration, wrinkle reduction, and increased collagen. It also contains skin loving ingredients; Retinol, Panax Ginseng, Biotin, and essential vitamins; B6, C & D. Also, taking liquid collagen could not be easier! Our sachets are simple and easy to drink on the go and come in a variety of tasty flavours. 
When Do You Start To See Results Of Liquid Collagen? 
One of the main questions we get asked here at Revive Collagen is, 'when will I start to see results?' It typically depends on the person, as everybody is different, and will utilise collagen in a variety of ways. 
For some people, we would say a minimum of 6- 8 weeks is required until they begin to see the benefits, however, many of our customers do notice benefits sooner.
The key? Be consistent! In order to see results we recommend taking one sachet daily.