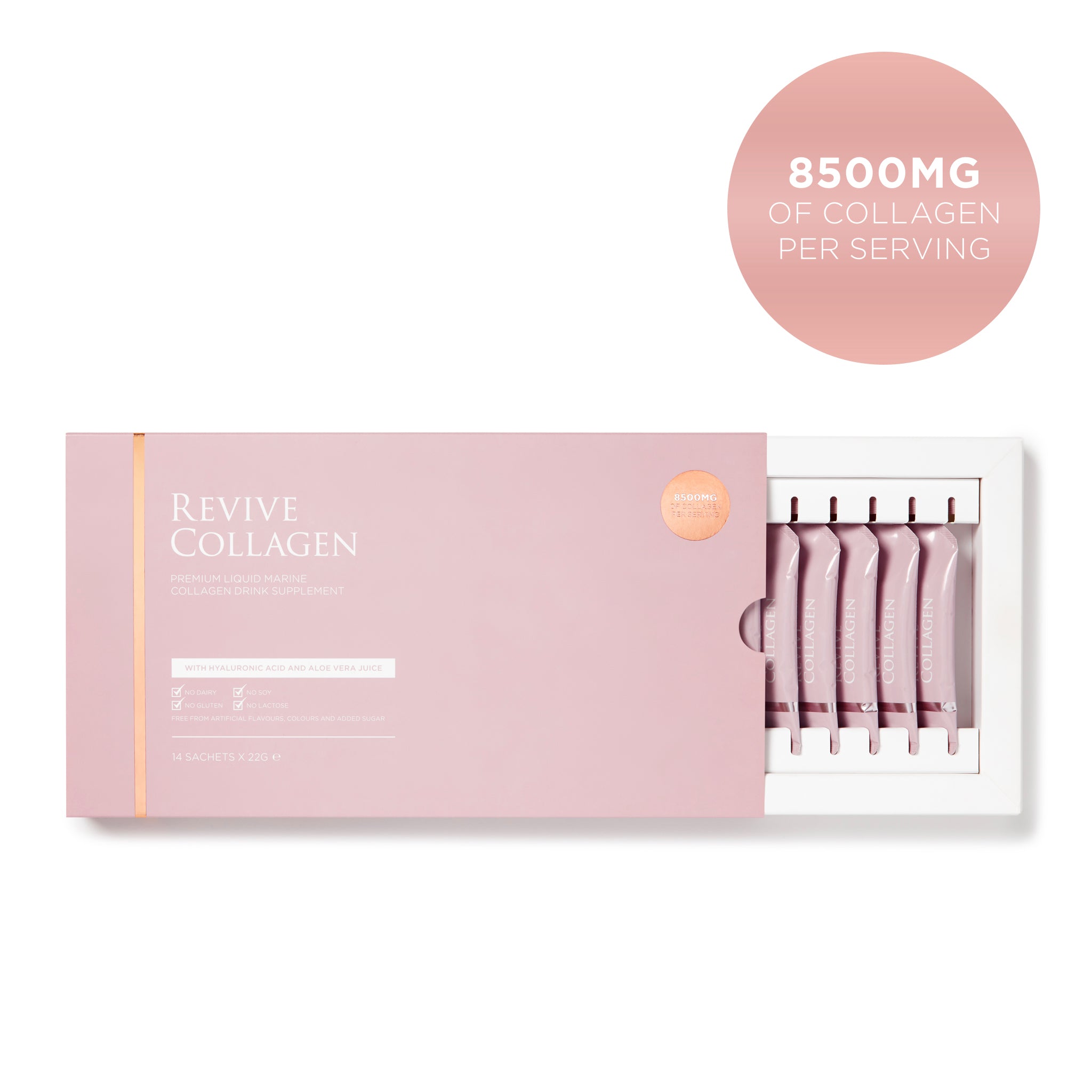 Revive Collagen - Hydrolysed Marine Collagen Drink
Revive Collagen - Hydrolysed Marine Collagen Drink with Hyaluronic acid and Aloe Vera Juice 
As the body ages, our natural collagen levels deplete. This results in our skin losing elasticity and an increase in wrinkles. It also causes it to be more prone to damage and sagging.

Revive Collagen's unique formula works by boosting the production of collagen and hyaluronic acid within the body. Alongside this, Aloe Vera extract acts as an anti-inflammatory, helping to treat dry skin.

Drinking a sachet daily helps rebuild and restore your collagen levels, with over 8500 MG of Type 1 Hydrolysed Marine Collagen per serving. Our unique formula has been developed alongside some of the top UK laboratories and has been specifically developed to deliver superior results.

Each box contains 14 ready to drink sachets in a great tasting citrus flavour. One sachet is recommended daily for best results.