Collagen For Stronger Nails
Collagen supplements have an endless list of benefits. Whilst most people take collagen supplements to help improve their skin's firmness, they can also be used for strengthening your hair or nails. When we get older and our body's natural collagen production starts to slow down, this has an effect on our skin, hair and nails. A lack of collagen can result in brittle nails that can be easily broken and won't grow. By taking collagen supplements, it's possible to promote nail growth, decrease breakage and get overall healthier nails.
Benefits of collagen for your nails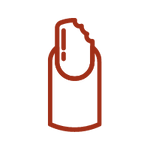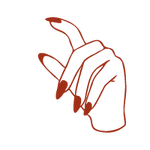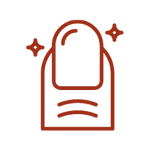 How Type I Marine Collagen Strengthens Nails
Type I Marine Collagen is the most effective type of collagen and is used in Revive Collagen's products. Our Hydrolised Marine Collagen Drink contains Marine Collagen, Hyaluronic Acid and Aloe Vera Juice. If you're looking to strengthen your nails, the Revive Collagen Enhanced Plus sachets are the perfect fit. This product contains Marine Collagen and other key nutrients such as Retinol, Hydrolysed Keratin and Vitamins B6, B12, C & D. Keratin is the main nutrient that helps strengthen your nails, heals weak nail beds and promotes general nail health.


"The reason I love Revive Collagen Enhanced Plus so much is because it has so many added benefits that improve my skin, hair and nails. Retinol, the ultimate anti-ageing skincare ingredient, and antioxidants Vitamin C & D all reduce the appearance of fine lines and wrinkles. Plus hydrolysed keratin promotes stronger hair and nails. Since taking it I've definitely noticed an extra glow to my complexion. Plus, it's easy to take on the go or at home as it comes in a ready to drink tropical flavour that I love, without any added sugars."
Grow Stronger Nails with Revive Collagen
So what makes Revive Collagen stronger than other collagen supplements? Our Enhanced Plus collagen drink contains 10,000 mg of Type I Hydrolysed Marine Collagen, which is the most effective type of collagen. Above all, collagen drinks have proven to be a lot more effective than collagen powders or tablets. In fact, Revive Collagen's products have an absorption rate of 90% to 95%, a lot higher than collagen tablets of which only 30 to 40% is absorbed by your body. By adding Keratin, these collagen drinks will not only help to boost our skin's elasticity and firmness, but also strengthen your hair and nails. Our hair can lose its vitality over time due to a variety of environmental factors such as harsh sun rays or heat. Keratin is able to bring back those lost strands and reinvigorate them once more.
Shop collagen for nail growth
Frequently Asked Questions
Do collagen supplements strengthen your nails?
Yes they do! Using collagen supplements on a daily basis can help to strengthen your nail, reduce nail breakage and heal weakened nail beds.
How much collagen per day for strong nails?
If you're looking for ways to promote nail health, we advise taking 8,500 mg of collagen per day if you're below the age of 40. Are you over the age of 40? Then we recommend taking 10,000 mg of collagen per day to improve your nail strength.
How long does it take for collagen to work for healthier nails?
Visible results may show within the 6 weeks of using Revive collagen for stronger, healthier nails.